The liberal media rely on race-baiting and hate-mongering to advance their radical worldview. Leading up to and during the Trayvon Martin trial, they intentionally misrepresented the facts of the case to paint George Zimmerman as a racial zealot who sought to kill an unarmed young man.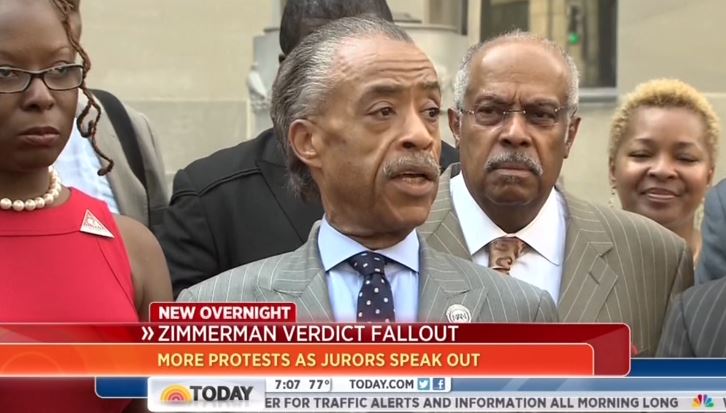 For a full week in March 2012, NBC News ran a fraudulently edited tape of George Zimmerman's 911 call before the shooting to make it look like he was racist. Several people were fired as a result of the deliberate journalistic fraud, yet NBC has still not issued an on-air apology to the audience NBC intentionally deceived. That deceptively edited tape is now the subject of a defamation lawsuit against NBC, filed by George Zimmerman.
The AP, CBS, MSNBC, and other outlets erroneously reported that Zimmerman was white, and eventually The New York Times and Reuters decided he was "white Hispanic." The leftist media invented a new term to fit their racial narrative.
Slate.com suggested that Zimmerman killed Martin due to something called the "racial empathy gap."
Following the verdict, the vitriol intensified:
CNN's Piers Morgan tweeted: "I find it very hard to accept that it's 'lawful' to shoot an unarmed 17-[year]-old boy dead as he walks home."
MSNBC anchor Chris Jansing ranted, "I think there is one thing that is undeniable. And that is, the result of this case, there are 12-year-olds who are crawling into bed with their parents tonight out of fear."
Washington Post writer Wil Haygood strongly implied it was another Southern injustice like "the Scottsboro Boys, Emmett Till, Isaac Woodward, Medgar Evers, the four girls killed in the Alabama bombing."
Under the directives of race-baiting agitator and MSNBC host Al Sharpton, liberal journalists have fanned the flames of racial tension for the sake of advancing their radical, malicious, and false worldview of an America that is unjust and where racism flourishes.
But thanks to the Media Research Center, millions of Americans realize that the media's coverage of the Zimmerman case is fueled by race-baiting liberal extremists. Through our integrated network, the MRC reaches millions of Americans every week with the truth that the liberal media try to hide or distort.
Since 1987, the MRC has shown an unwavering commitment to neutralizing left-wing bias in the news media. We have successfully changed how millions of Americans perceive so-called objective reporting, particularly in the Trayvon Martin case.
We must stay engaged in this fight. Please support our efforts to expose, counter, and neutralize the left-leaning media.